On the hottest day of the year so far, we enjoyed a picnic by the Lac du Jaunay, with lots of shade and a gentle breeze. Le jour le plus chaud de l'année jusqu'ici, nous avons eu notre pique-nique annuel au Lac du Jaunay, avec beaucoup d'ombre et une petite brise bien agréable …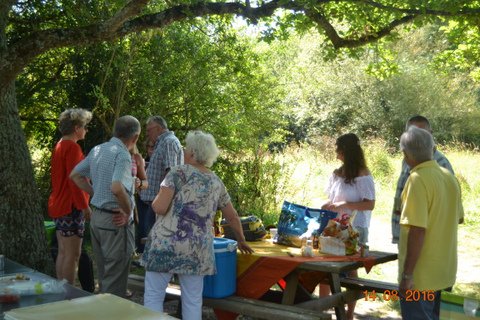 Having got there early, we had the pick of the available tables and , together with other tables and chairs which had been brought, there was splenty of space for everyone. Nous sommes arrivés de bonne heure et avons donc pu bénéficier d'un maximum de tables fixes de pique-nique, et, avec les tables et les chaises que nous avons apportées, il y avait de la place pour tout le monde.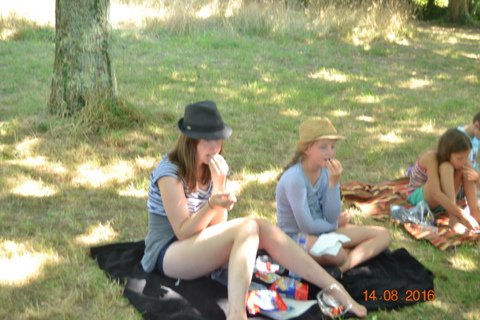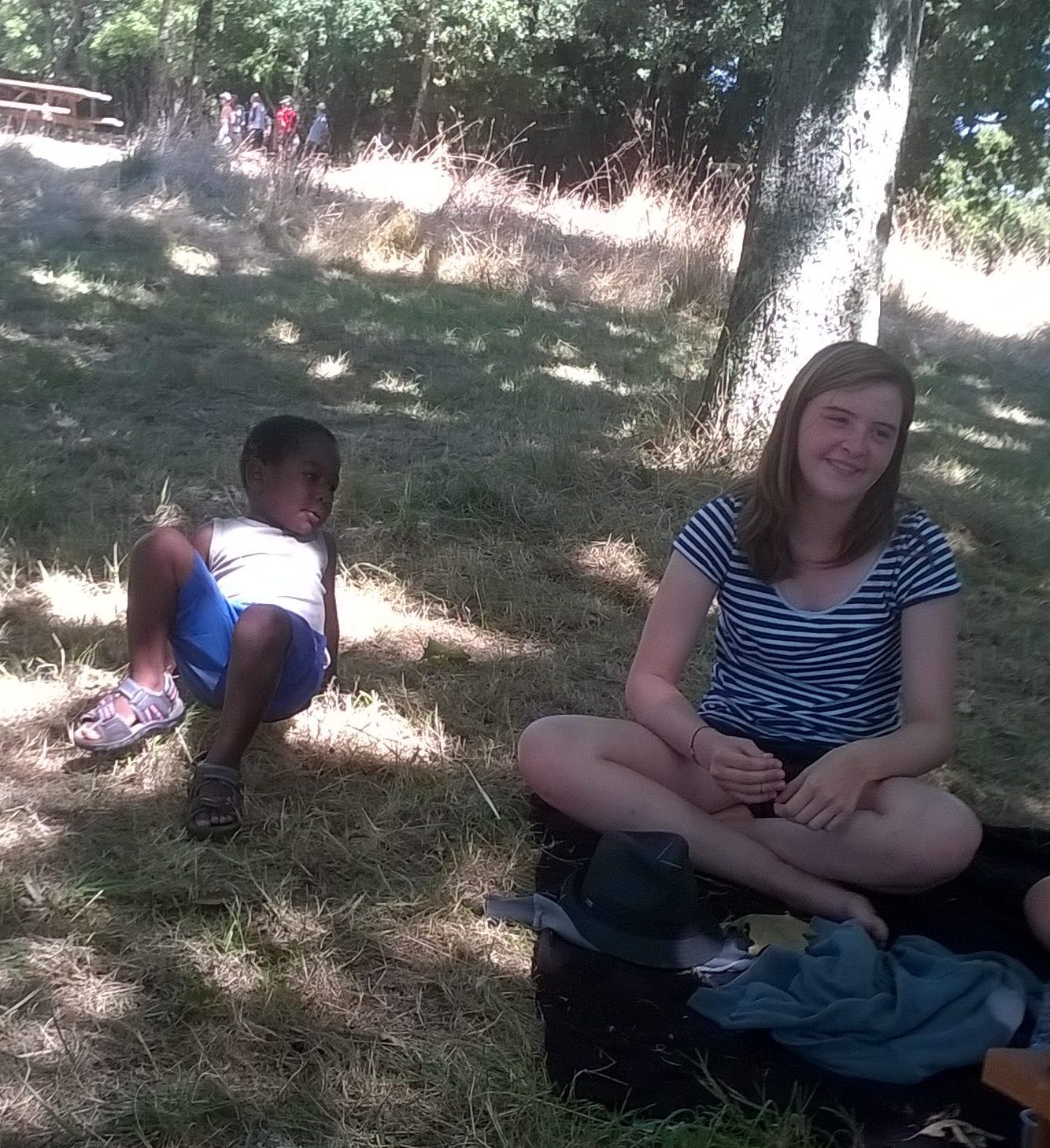 Some of the younger folk preferred the grass. Quelques "jeunes" ont préféré s'asseoir sur l'herbe!…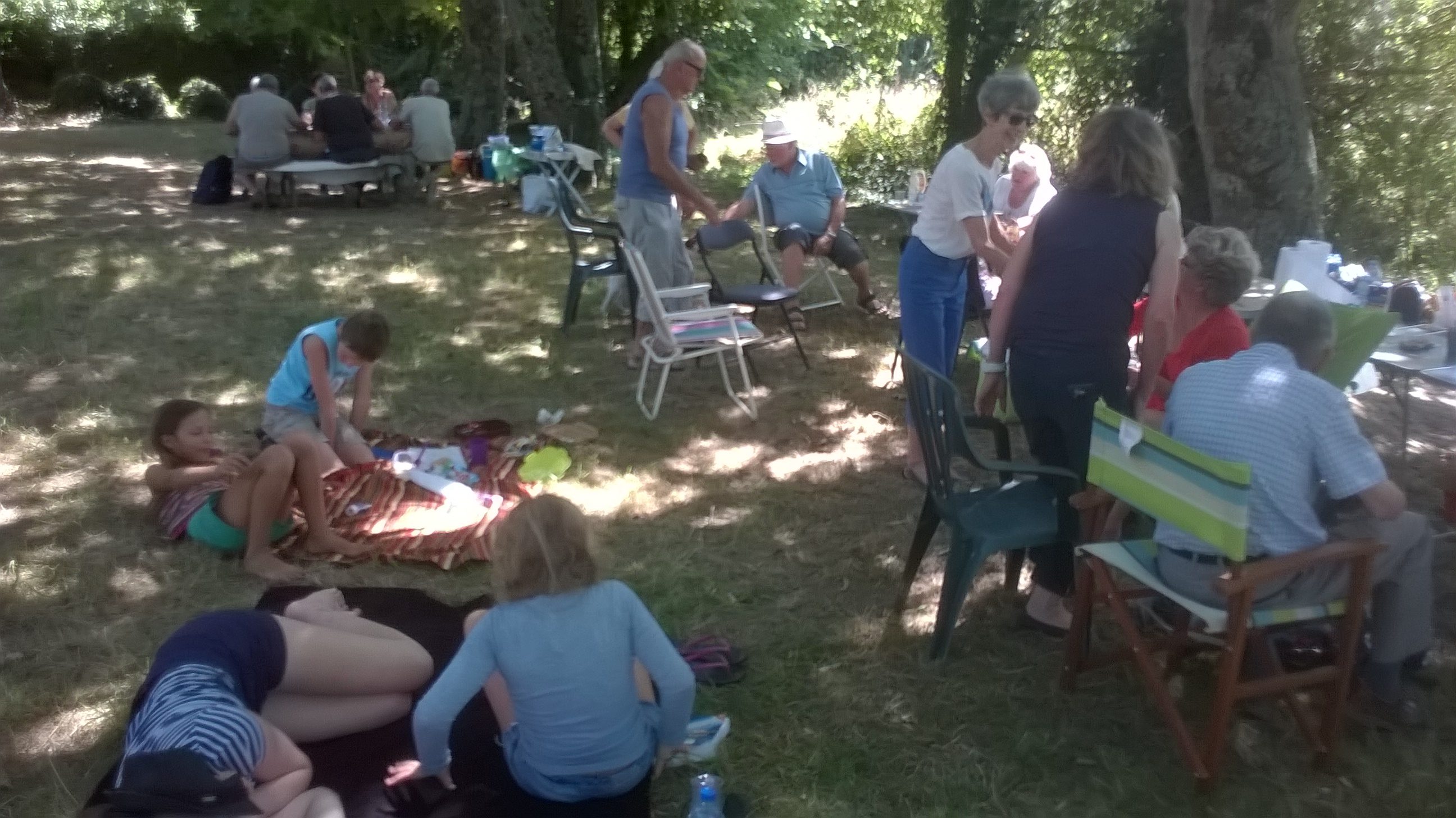 Members, family and friends enjoyed  a langourous 'Dejeuner sur l'herbe'.    It was Roger's birthday, so he was spoiled with kisses from the ladies …………   and a little Pastis.    An excellent time was had by all. Les adhérents, leurs familles et et amis ont aprécié ce "Déjeuner sur l'herbe" bucolique! C'était l'anniversaire de Roger, et il a été gâté avec les "bises" des dames … et… un petit Pastis. Un excellent après-midi pour tous.