Despite a promising weather forecast, our visit to Les Sables was somewhat wet.   However this did not dampen our spirits. Malgré des prévisions météo optimistes, notre visite aux Sables a été quelque peu … humide. Cependant, cela n'a pas réussi à doucher la bonne ambiance…
The early birds had got there before us and were already tucking in to the delicious provender!  The array of drinks offered gets better every year, with decent English beers (Boddington and Old Speckled Hen) making an appearance, together with Dandelion and Burdock for the nostalgic. Certaines personnes, arrivées avant nous, étaient déjà en train de se régaler. L'éventail des boissons proposées s'agrandit chaque année, avec de bonnes bières anglaises (Boddington et Old Speckled Hen) qui font leur apparition, avec Dandelion et Burdock pour les nostalgiques.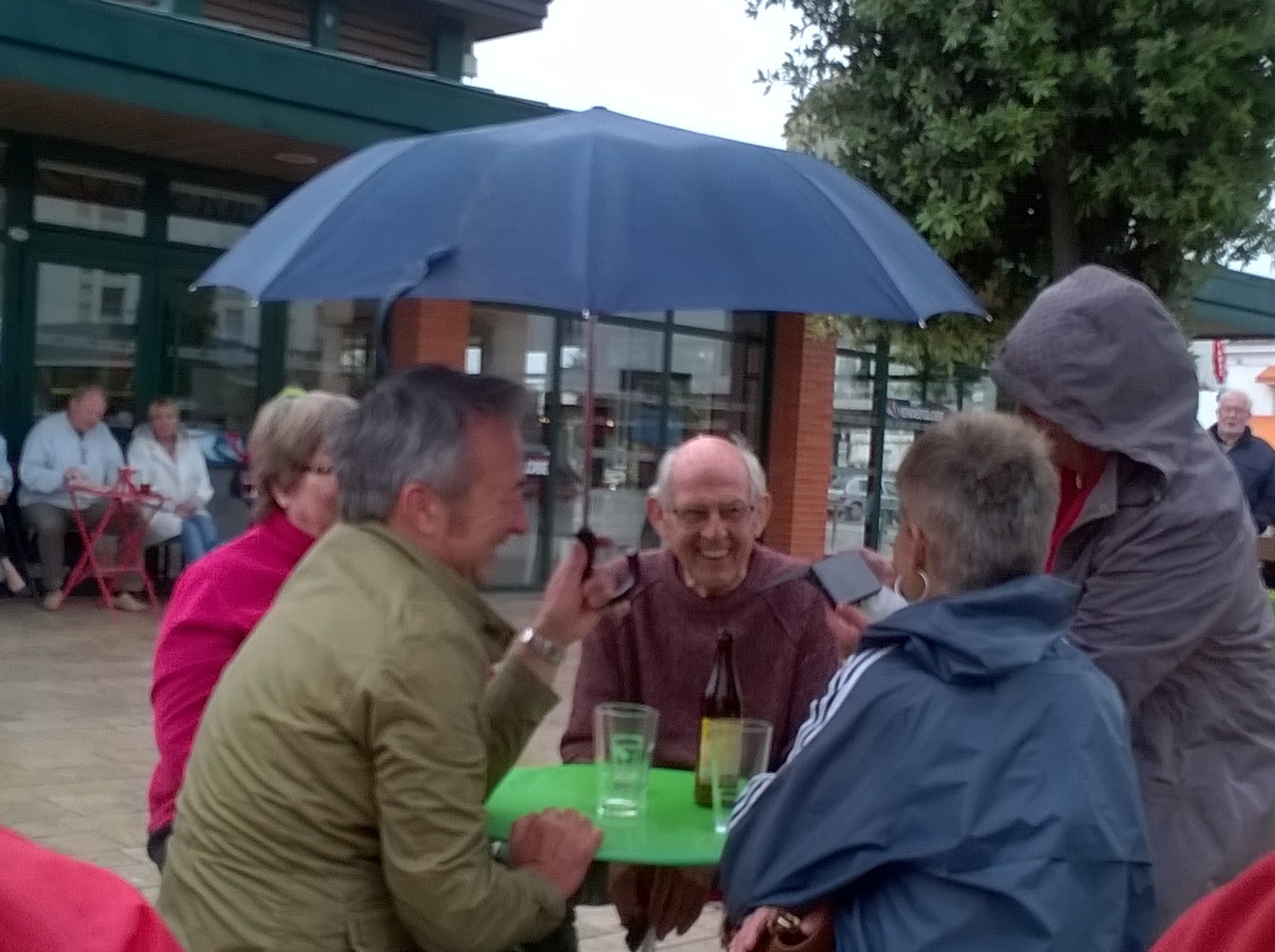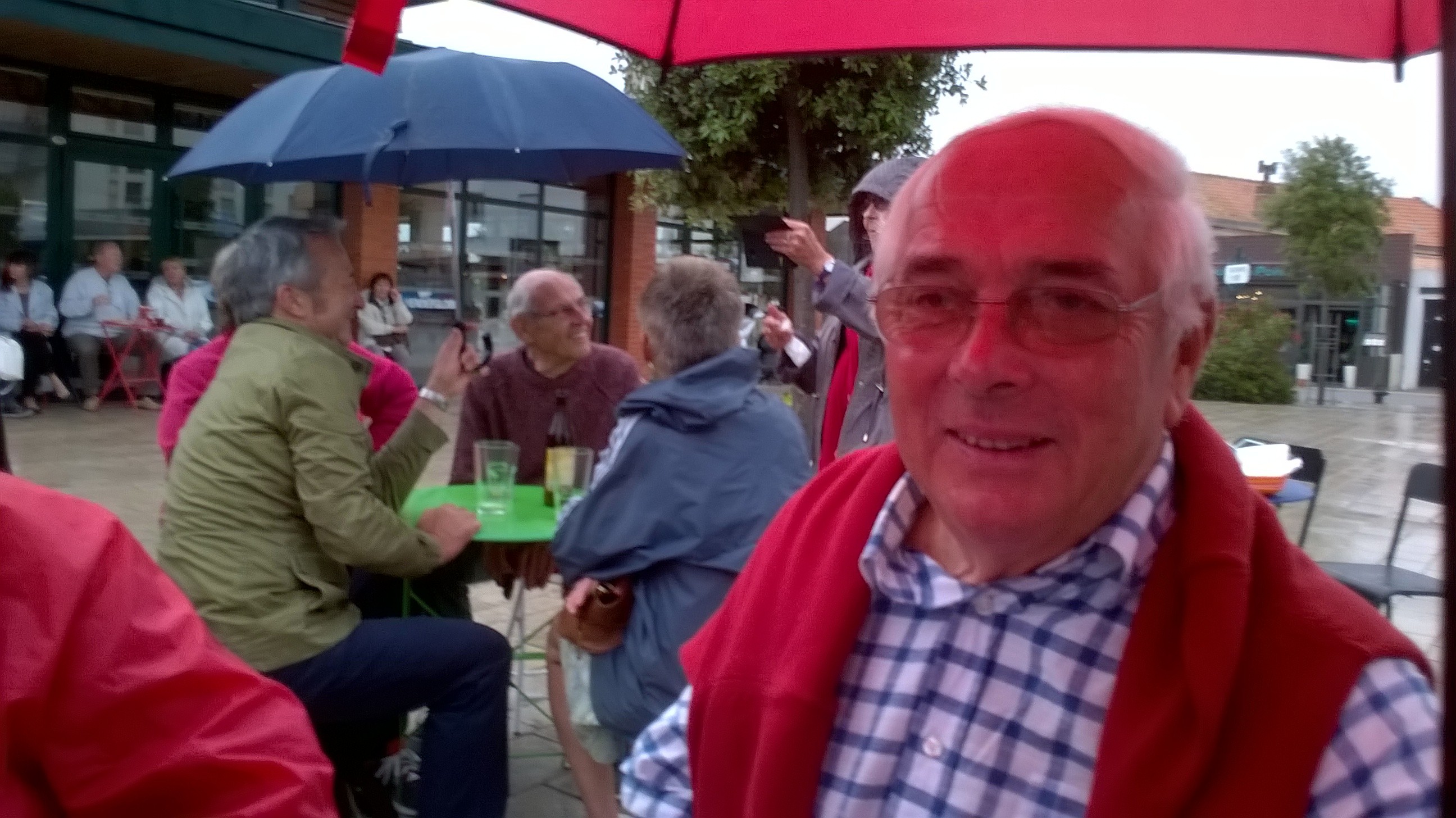 The 'Dunkirk Spirit' prevailed and a judicious use of umbrellas prevented the chips becoming soggy! Nous avons victorieusement surmonté les éléments contre nous, avec une utilisation judicieuse des parapluies qui a empêché les frites d'être détrempées!
Liz insists that she doesn't like umbrellas – nor yet waterproof clothing…………… Liz prétend qu'elle n'aime pas les parapluies, ni même les vêtements imperméables …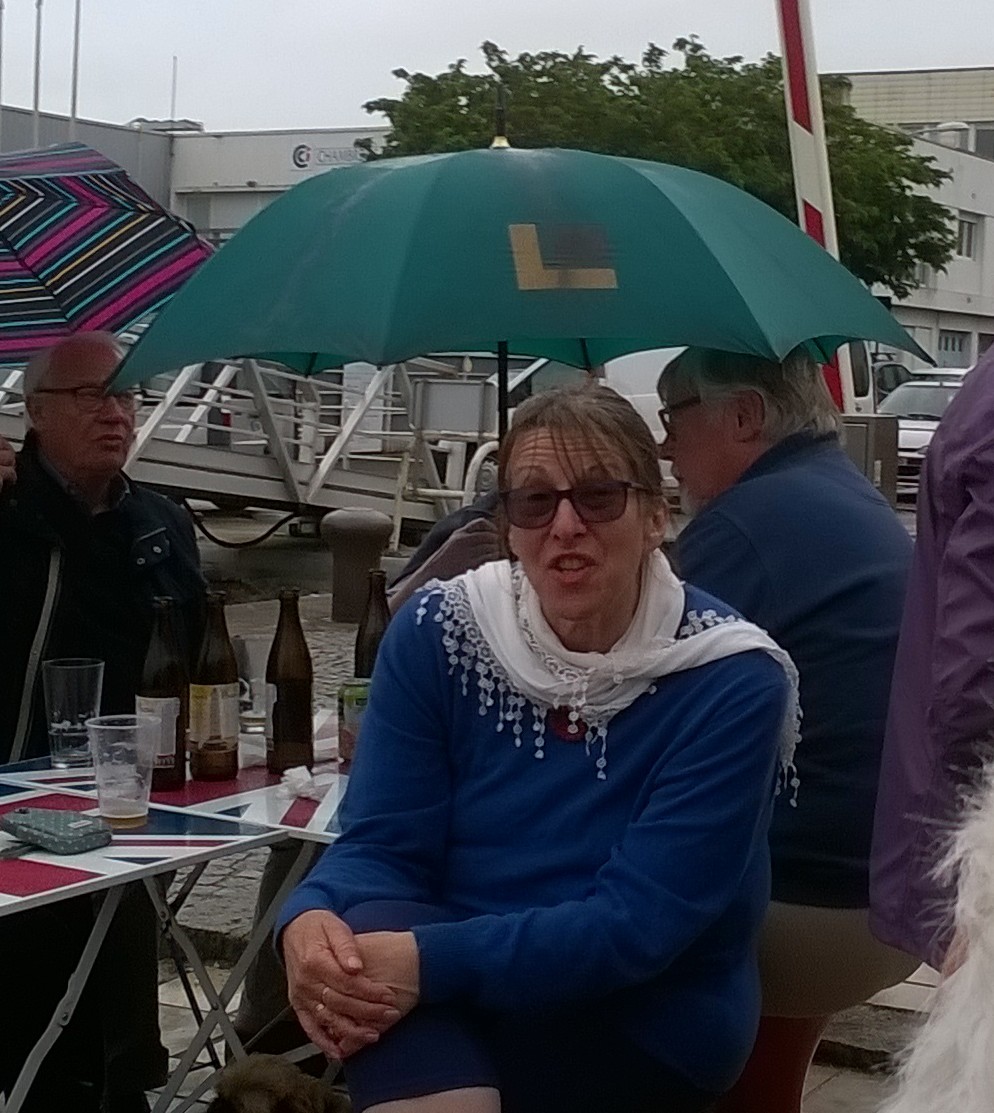 ….. that's stoicism for you! Cela s'appelle du stoïcisme …
All in all a well-attended event where good spirits ruled .    ………………  Roll on the Summer! En résumé, une soirée avec une bonne participation et une excellente ambiance. … Vive l'été et peut-être enfin le soleil!…