Our annual get-together for galettes and crepes was a great success.  54 Members had signed up to once more sample Francois' mammouth production. Notre dîner annuel de galettes et de crêpes a été un grand succès. 54 adhérents sont venus déguster une fois de plus la production gigantesque de François.
      Francois  was supported by the usual team of stalwart helpers. François a été soutenu par son indéfectible équipe de marmitonnes ...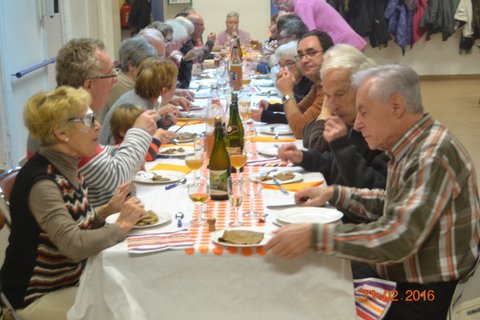 Everyone seated, and a great atmosphere ensued.Comme toujours, une ambiance joyeuse et chaleureuse!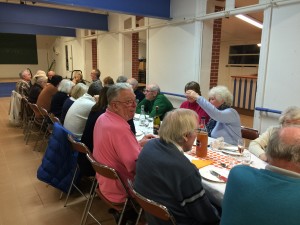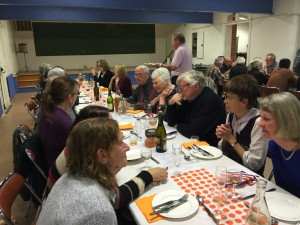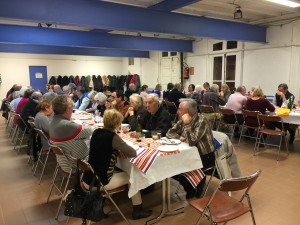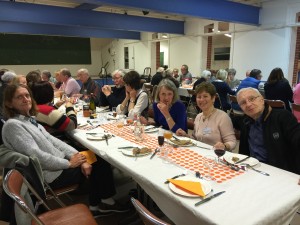 The youngest consumer enjoyed his crepes, helped by Mamie.   He wasn't too sure about Roger the photographer though. Notre plus jeune consommateur s'est régalé des crêpes de François, avec l'aide de sa mamie. Mais il était plutôt dubitatif en regardant l'objectif de Roger, notre photographe
Another excellent evening was had by all! Some new Members joined us too! Encore une autre excellente soirée pour tous, à laquelle se sont joints quelques nouveaux adhérents !