Geese may well be also fattening, but for Members of Le Pont, Thursday 19th December was the final rdv of this year. – And excellent it was.
After mulled wine and mince pies, Dominique and Paul gave an entertaining and interesting presentation on all things 'Christmasy'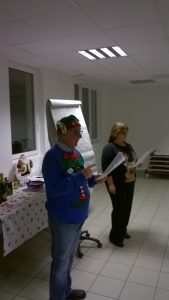 Visual aid permitted an interactive game illustrating French/English vocabulary related to the Christmas celebrations.   An outline was given of the fascinating history of the yule log and Christmas tree as well as the ancient origin of carols.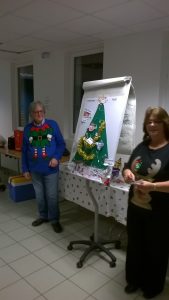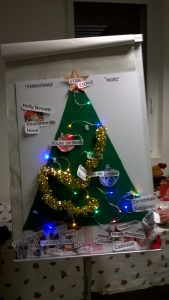 Jo' was invited to 'switch on the illuminations' and there then followed a couple of carol.       
A very HAPPY CHRISTMAS and a HEALTHY NEW YEAR to all Members and friends from the President and your Committee.