Whilst mantaining social distance and sanitization, eighteen Members of Le Pont a Sion gathered for the first time after lockdown for the Friday morning quiz.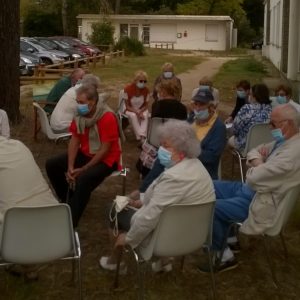 Although not permitted to serve coffee, the atmosphere was nonetheless convivial.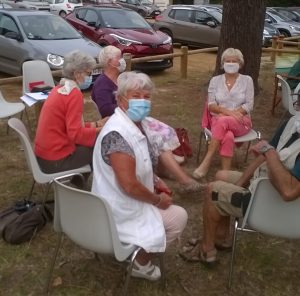 ….. but Cecile, having risen late, was not quite up to speed with some music questions!  Will improve  next time and when the ghetto-blaster works better!