It was another 'full house' at La Baritaudiere on Thursday night, 59 Members and friends queueing up for their welcome Kir.   Michele had decorated the tables with fishy references – shells, coral etc etc and the tables looked splendid. Cette fois encore, nous avons affiché "complet" pour la Soirée Choucroute de la Mer. Michèle avait décoré les tables en accord vec la mer, les poissons et les coquillages et tout était superbe.
 One or two had declined the Choucroute and had been provided with an alternative.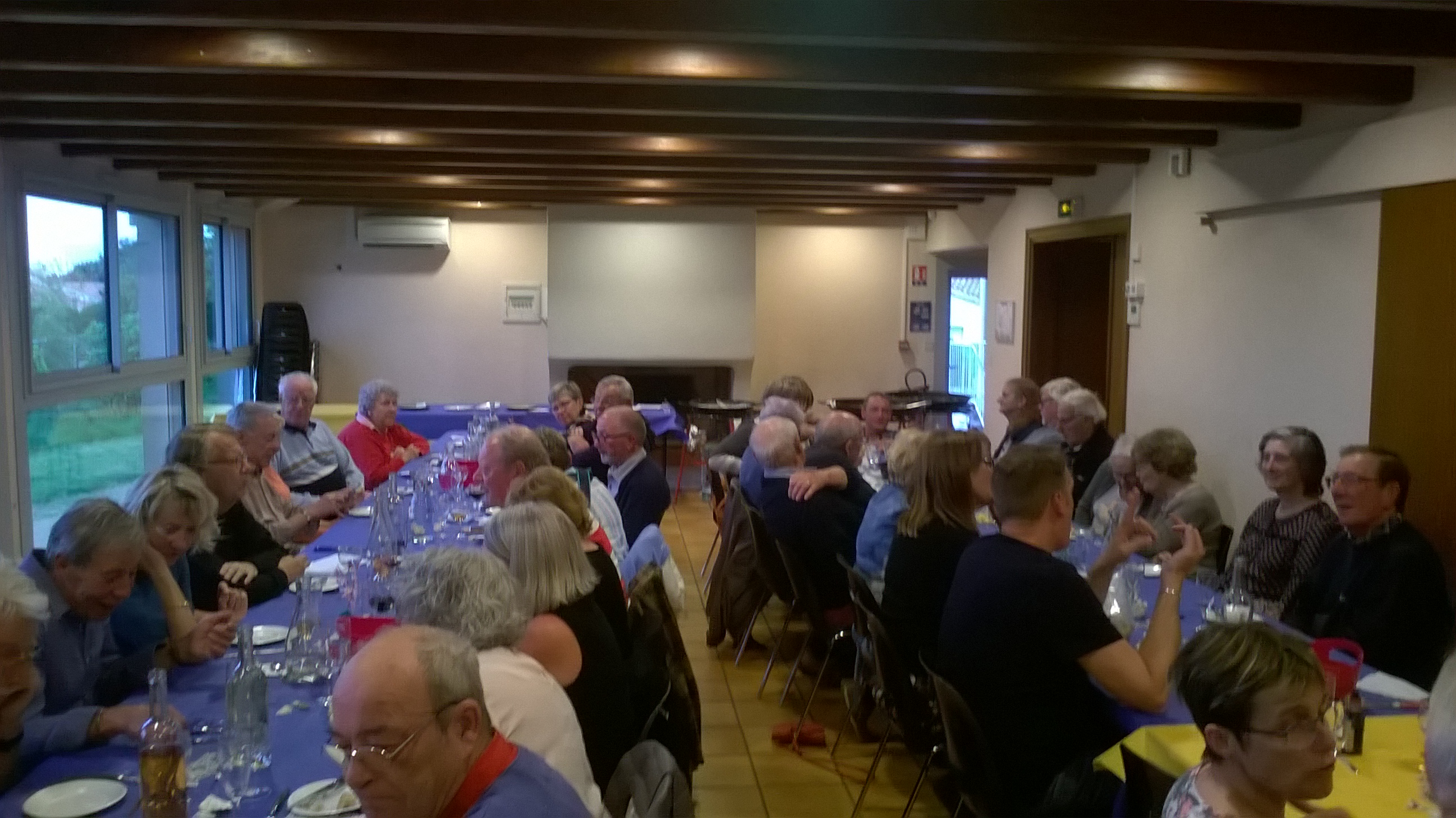 Those of us who partook of the delicious Choucroute enjoyed salmon, smoked haddock and gambas.   The choucroute with its accompanying sauce  was deliciously 'lemony'. Ceux qui ont dégusté la choucroute se sont régalés avec le saumon, le haddock fumé et les gambas, avec en accompagnement une sauce au beurre blanc déliceuse …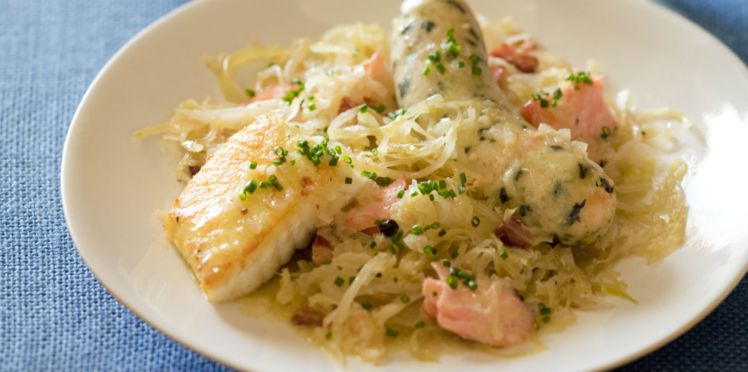 A Sauvignon wine from Touraine helped wash it all down.  Cheese and desert followed, by which time…….. Un petit Sauvignon de Touraine a aidé à faire couler tout cela. Les fromages et le dessert ont suivi, et à ce moment là …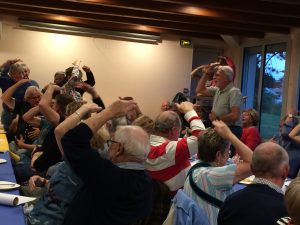 …………   the usual enthusiasm for singing took over.   JP seen above leading some 'tomfoolery'. … l'enthousiasme habituel pour les chansons a pris le dessus. Jean-Pierre Bruneau en chef d'orchestre de rigolade …
Mike and Sylviaine also joining in with gusto! Mike et Sylviane rejoignent la "chorale" avec enthousiasme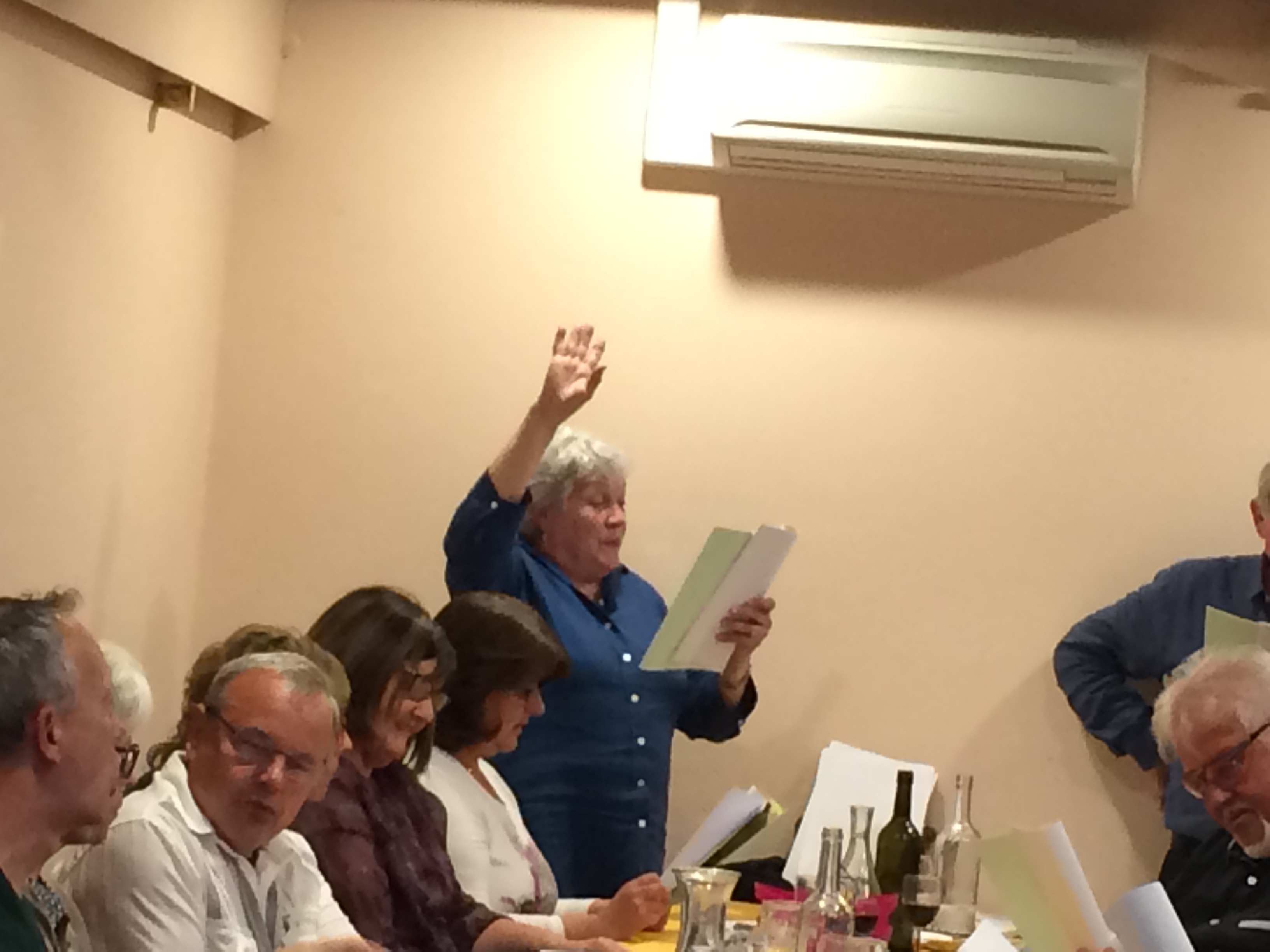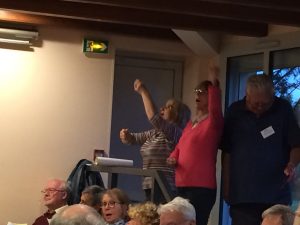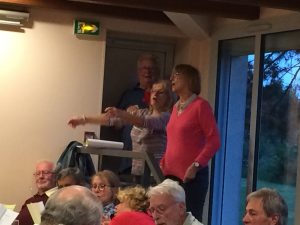 More followed, with the 'usual suspects', Marie and Veronique conducting the singing.       It is noteworthy that the quality of the singing of Members improves every time.
Another great evening!