Friday mornings are popular events at Le Pont where a quiz is held after a friendly coffee (and cake, supplied often by Jean Paul's wife).  Perhaps less well-known but equally popular is the Thursday evening get-together.   It's aims are primarily social (like the aims of Le Pont itself), but it also encourages the discovery of linguistic and cultural différences between the two nations.   It is very rarely serious!   Normally master-minded by Francois, last Thursday, the 'Terrible Twins', Marie and Veronique   took the lead in exploring Easter (fast approaching) themes.    Le quiz du vendredi matin au Pont A Sion est très populaire auprès des adhérents qui se régalent aussi d'un café ou d'un thé amical et d'un délicieux gâteau (souvent concocté par la gentille épouse de Jean-Paul !…). Nos soirées-rencontres du jeudi soir sont peut-être moins célèbres mais tout aussi populaires. Leurs objectifs (comme ceux du Pont A Sion lui-même) sont surtout sociaux, mais aussi la découverte des différences linguistiques et culturelles entre les deux pays. Et c'est souvent amusant ! Normalement orchestré par François, ce sont les "terribles jumelles" Marie et Véronique qui ont organisé la soirée de jeudi dernier, sur le thème de Pâques (qui arrive à grands pas).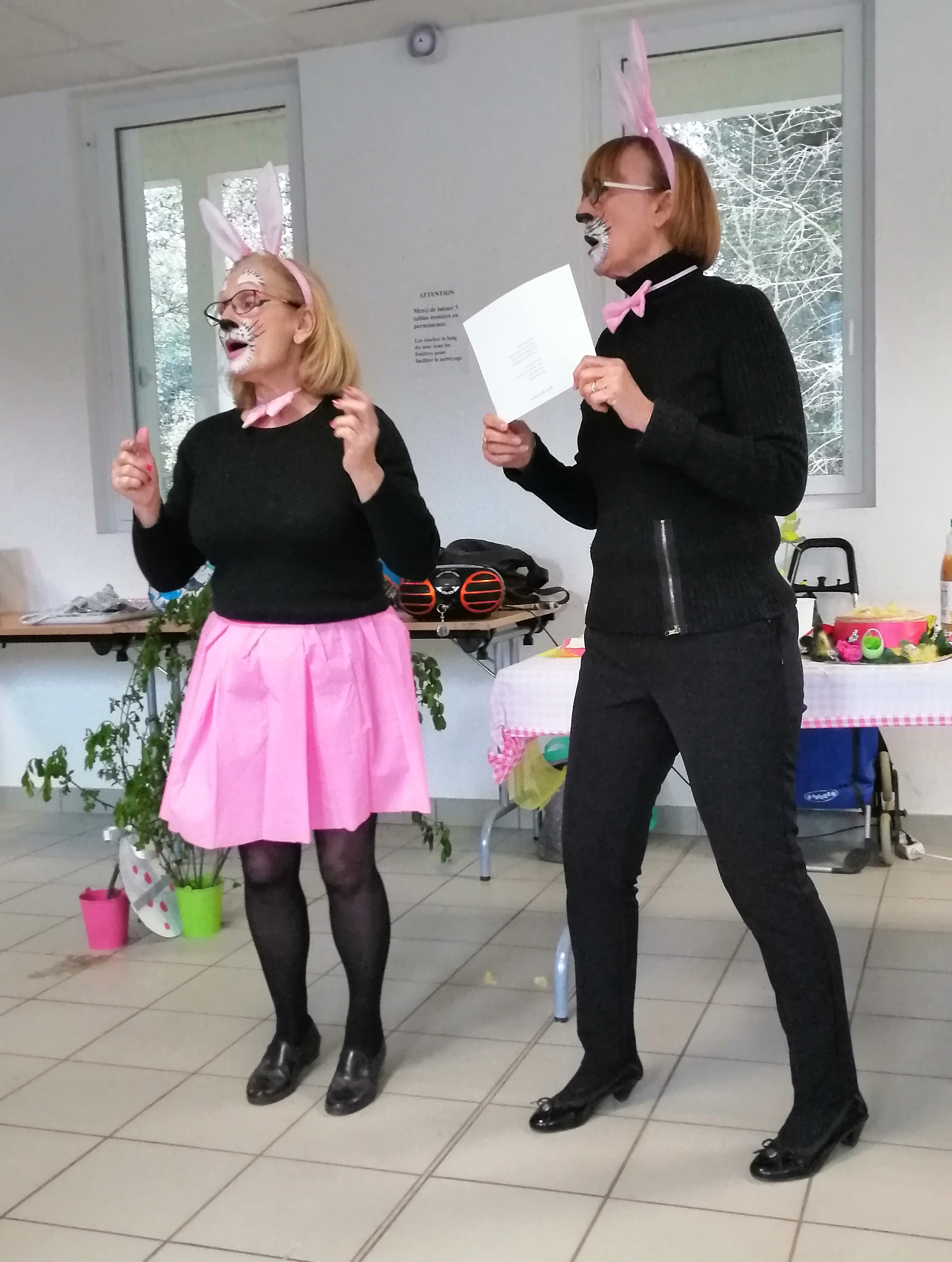 Singing and dancing ensued, the Easter Bunny was explored ……… Chansons et danses ont suivi, et le lapin de Pâques a été étudié …….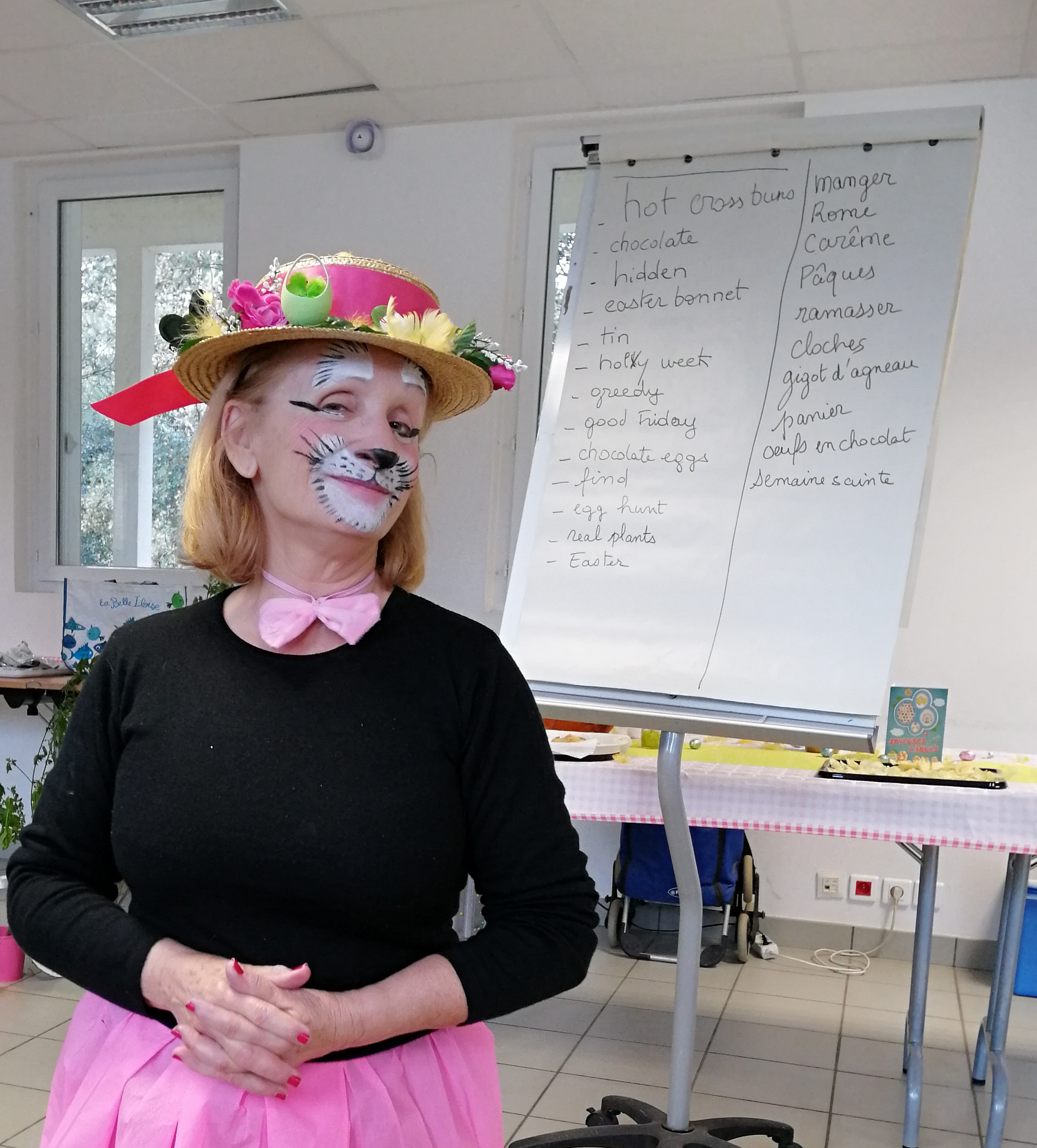 …… as were words in French and English appropriate to the theme.  Well done you two! ……… comme l'ont été les mots en anglais et en français se rapportant au thème. Bravo à vous deux !…
P.S.  A glass of wine (or fruit juice) is always served!  Un verre de vin (ou de jus de fruit…) est toujours servi!