Our Bring & Share Dinner has been a success, as usual!… Notre dîner "apporte et partage" a obtenu un franc succès, comme d'habitude!…
The room and the table were nicely decorated. La salle et les tables ont été joliment décorées.
People were happy to meet and talk…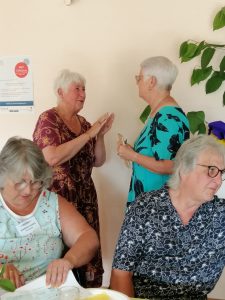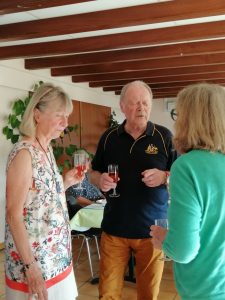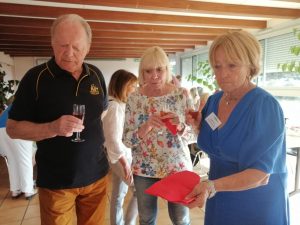 Many delicious dishes have been fully appreciated!… Des plats délicieux se sont succédé et ont régalé les participants!…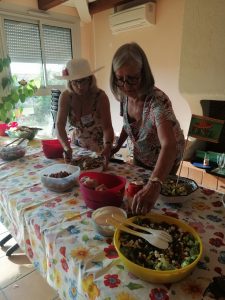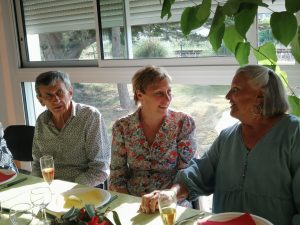 Then a Bingo Lottery with songs resulted in many laughs… Ensuite une Loterie avec chansons ont donné lieu à beaucoup de rires …
In sum, an excellent evening !!!…  En résumé, une excellente soirée!…
CONGRATULATIONS TO THE ORGANISERS ! Bravo aux Organisateur!!!