Last Thursday , Marie and Véronique were in charge of the evening entertainment, and explained to us the significance of the various elements of their traditional  costume. These were the clothes worn by the workers in the sardines cannery, on and off duty, at the beginning of the 20th century: jeudi dernier, Marie et Véronique étaient chargées de l'animation de la soirée et elles nous ont fait traduire toutes les parties de leur costume folklorique. Ces vêtements étaient portés par les ouvrières de la conserverie de sardines au début du 20ème siècle :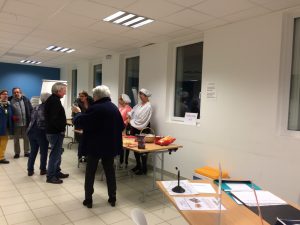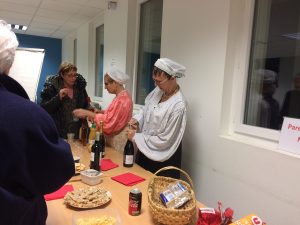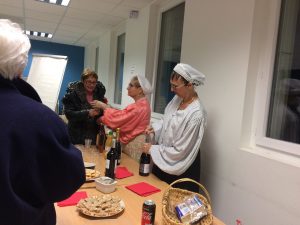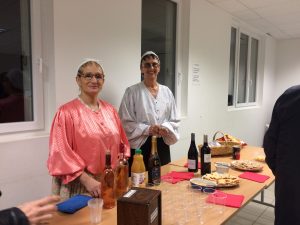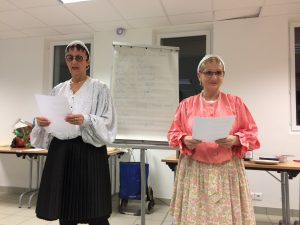 We even had a fine demonstration of folkloric dances !…Nous avons même eu droit à une démonstration de danses folkloriques !…
On the Friday morning, they re-appeared in their costumes, to the delight of the assembled 'quizers',  who greatly admired the intricate arrangements of their 'coiffures'. Le vendredi matin, elles sont revenues dans leur costume pour servir le café et le thé (puisque c'était leur jour de "helpers"!…) pour le plus grand plaisir des participants au Quiz, qui ont admiré les volutes compliquées de leur coiffure, censées représenter les vagues de la mer.