It was another 'full house' at La Baritaudiere on Thursday night, 59 Members and friends queueing up for their welcome Kir.   Michele had decorated the tables with fishy references – shells, coral etc etc and the tables looked splendid.
 One or two had declined the Choucroute and had been provided with an alternative.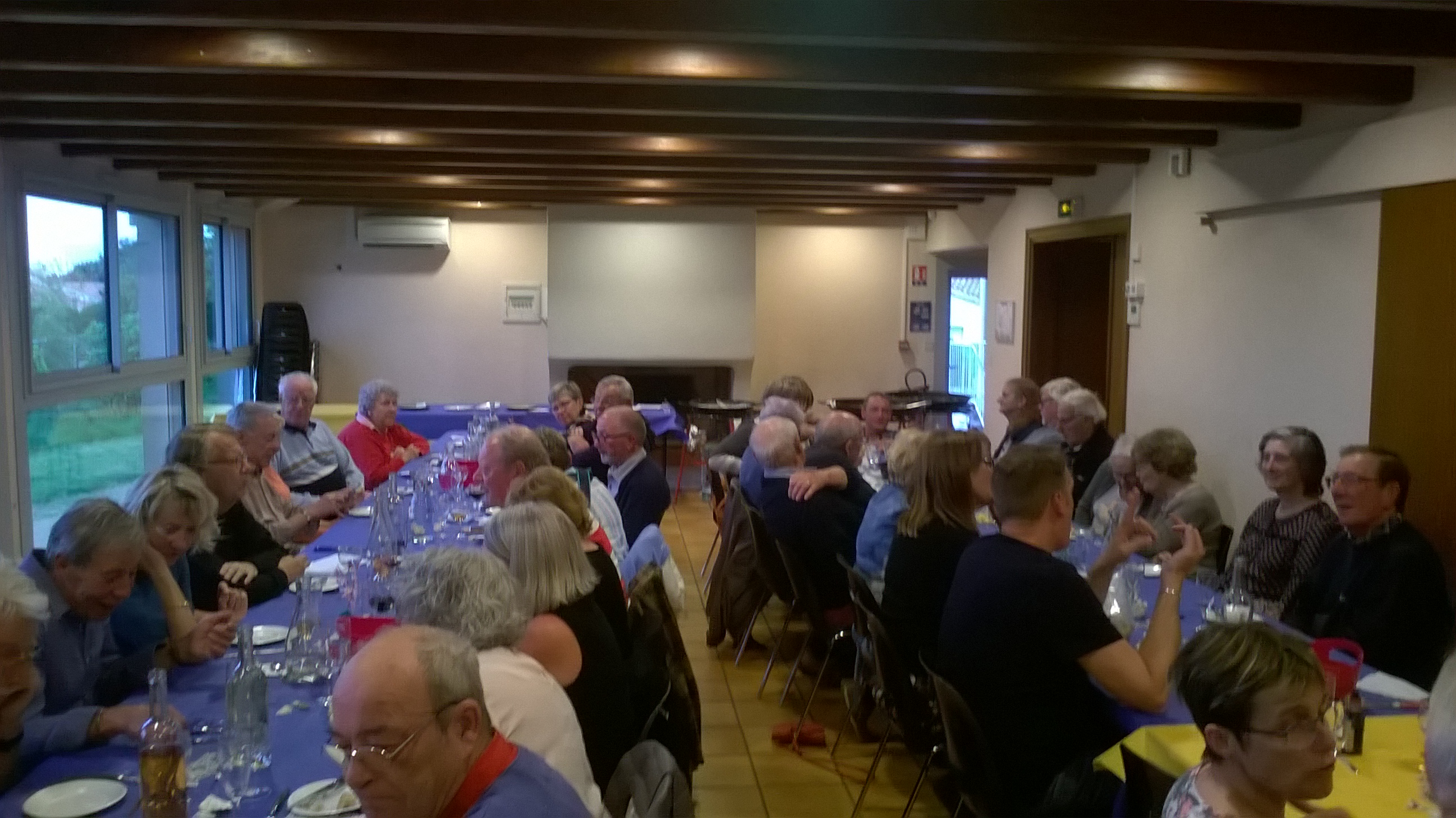 Those of us who partook of the delicious Choucroute enjoyed salmon, smoked haddock and gambas.   The choucroute with its accompanying sauce  was deliciously 'lemony'.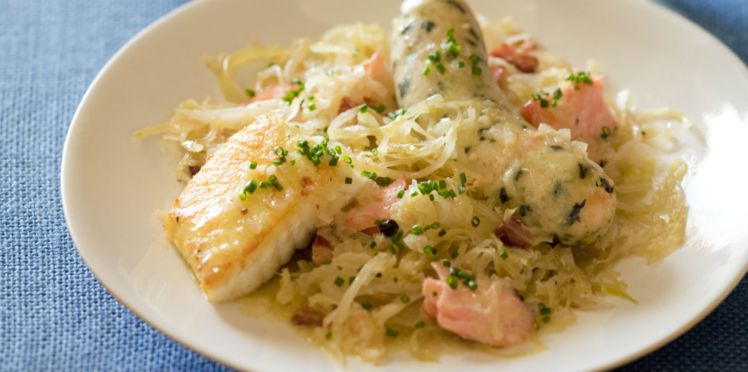 A Sauvignon wine from Touraine helped wash it all down.  Cheese and desert followed, by which time……..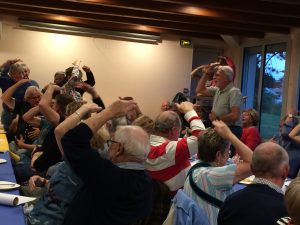 …………   the usual enthusiasm for singing took over.   JP seen above leading some 'tomfoolery'.
Mike and Sylviaine also joining in with gusto!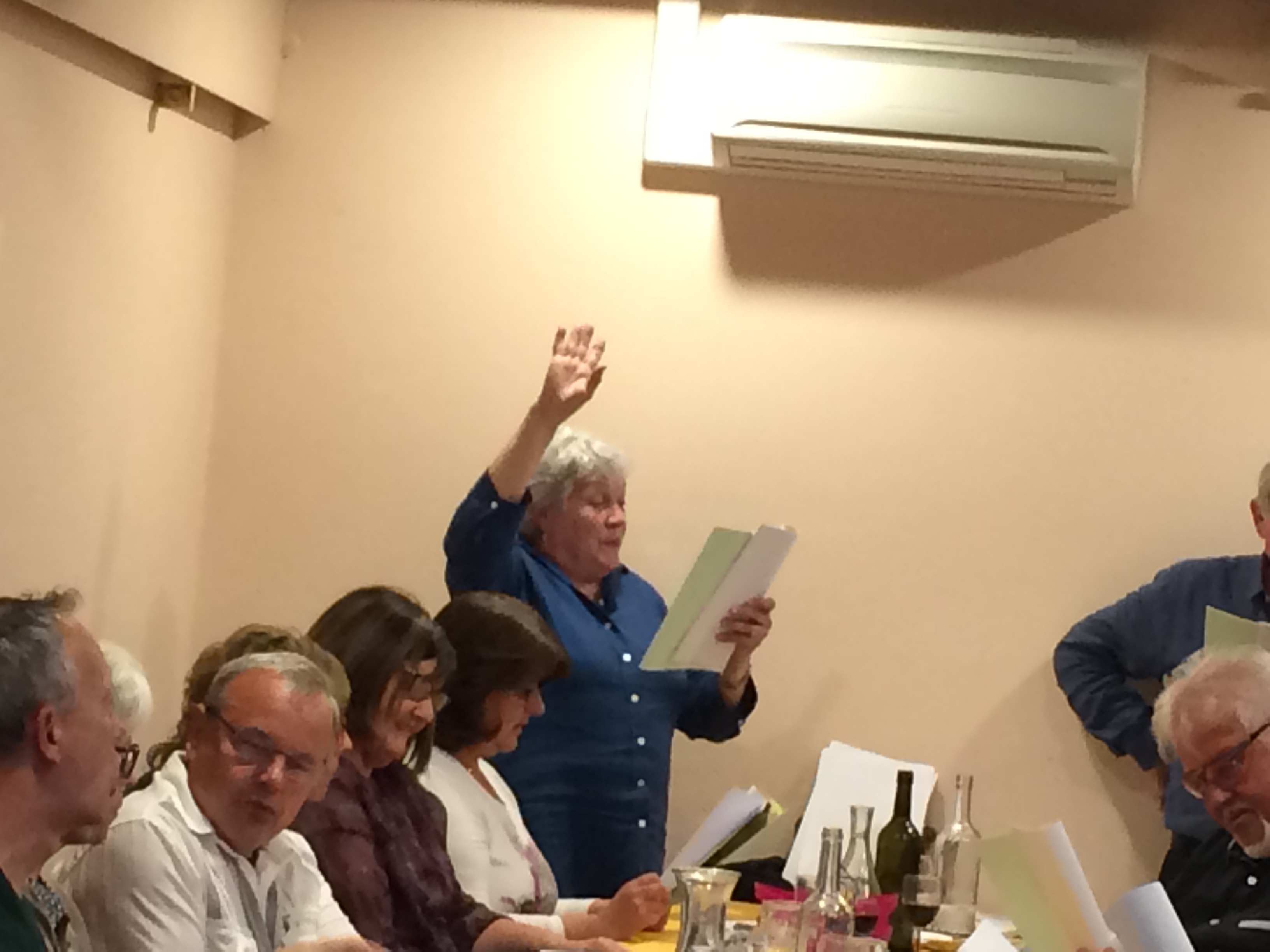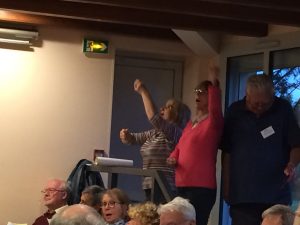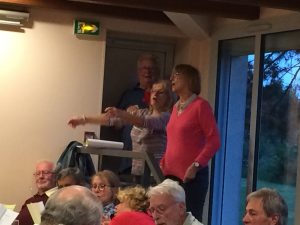 More followed, with the 'usual suspects', Marie and Veronique conducting the singing.       It is noteworthy that the quality of the singing of Members improves every time.
Another great evening!